Banu Yentür's Serving Ideas with Haremlique Products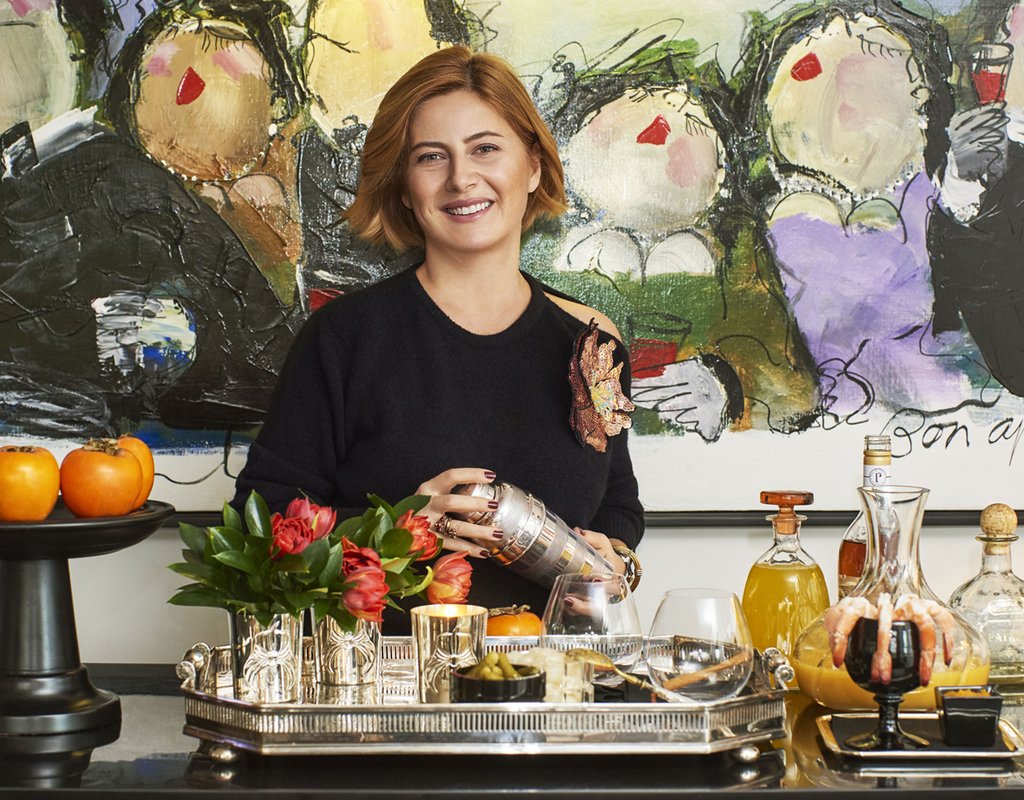 Haremlique Istanbul's Founding Partner and Creative Director, Banu Yentür, shares her recommendations for a beautiful celebration. Yentür says, "I enjoy creating an eclectic image in my presentations using different details". Scroll down to see her tips about presentations for special occasions.
Add glitter to your servings with silver pieces.
"I have a particular fondness for silver service sets in my presentations. They add a special glitter to each and every table setting. I enjoy using black tablecloths. Especially when I use a black tablecloth, placemat or runner, I feel like the pieces on my table stand out in depth, almost as if they're framed in a 'passe-partout'."
Opt for multiple focus points in your servings.

Use contrast colours together for a stunning presentation.
"Colours are always very important to me; I think they are the expression of the everything. That's why I aim to create a colour harmony between the service plates and the food. In this presentation, I again used the bespoke black Haremlique Iznik tile pieces to contrast colourful food. This way I believe the colours of the food shine, and the presentation becomes more appealing."
Use accessories for different purposes to add a touch of fun to your presentations.
"One of the things I enjoy the most is the versatile usage of any accessory or material. So this idea has always been prominent in the design of Haremlique products. Here, again, majority of the pieces I used in these presentations are actually products that I've also used for other purposes. I used a large wine bucket for a lavish presentation of fruits. I created dessert and appetizer arrangements in marble trays and jars that can also be used in the office or the bathroom. Black and white marble pieces add definition to the table. I like serving appetizers and snacks in silver bowls that are mostly used for dried fruits and nuts."

Elevate your drink presentations with different details.
Create a warm atmosphere with candles.
"I cannot imagine an evening without candles, neither can I imagine entertaining without them. Lighting is very important when hosting a party, and silver candlesticks, which create a dim, warm atmosphere, are my favourites. You can prefer your candelabras according to your table setting."
---